Paid
Event Date: 22nd November 2018
April 30th, 2019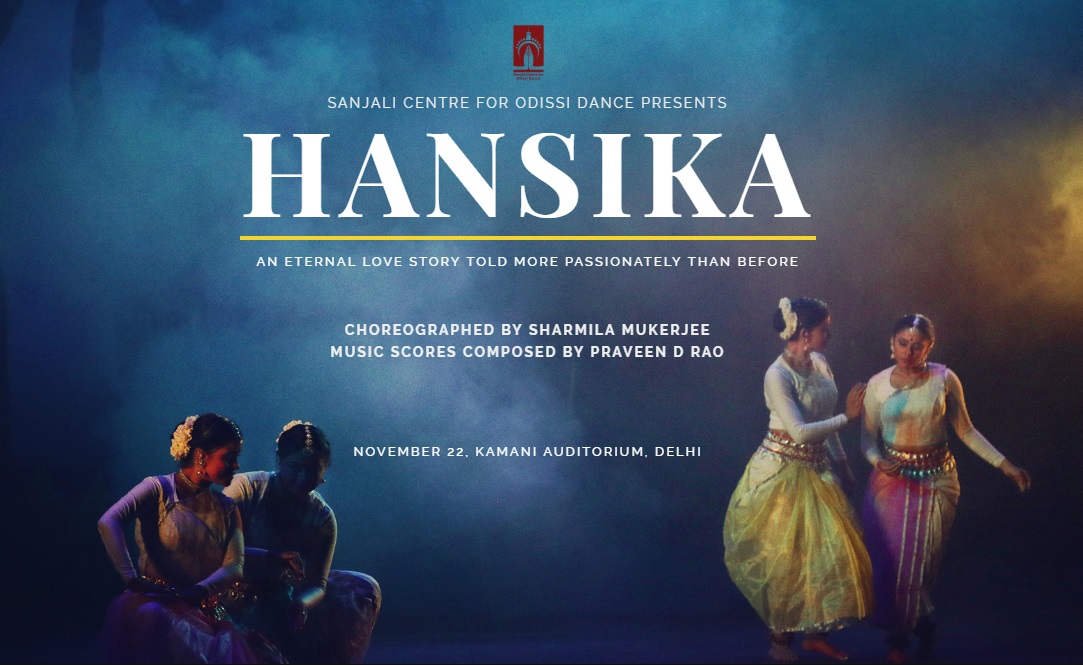 HANSIKA is an adaptation of Swan Lake, a ballet composed by Pyotr Ilych Tchaikovsky in the context of Indian classical dance Odissi.
The ballet originating from the Russian folk tales, tells the story of Odette, a princess turned into a swan by an evil sorcerer's curse.
This attempt to direct and choreograph Swan Lake in the garb of Odissi, by Sharmila Mukerjee, is an extension of our quest for stories, which have had meaningful impact on the mindset of the audience worldwide. We would like to touch upon the humane aspect of the plot that strikes a chord with the audience, irrespective of whichever corner of the world it is staged. Through Swan Lake, we would also like to experiment how ballet and libretto could be adapted to the Indian world of raga, taal, laya and rasa.
Swan Lake is our earnest attempt to bring to the national audience a production of International Stature with as much finesse , class and depth. Last but not the least, we would like to apprise Indian audience of internationally reputed work of art
| | |
| --- | --- |
| Type | Paid |
| Entry INR Price (Non Members) | 500 |
| Entry INR Price (Members) | 500 |



Who Should Attend?

The elite audience would comprise of diplomats, bureaucrats and acclaimed artists