By Registration Only
Event Date: 29th March 2022
March 25th, 2022
In the light of globalized business practices, emerging technologies, and cascading economic uncertainties, executive education has become more relevant today than ever before. Many executives and young managers find it difficult to commit to a full-time traditional program.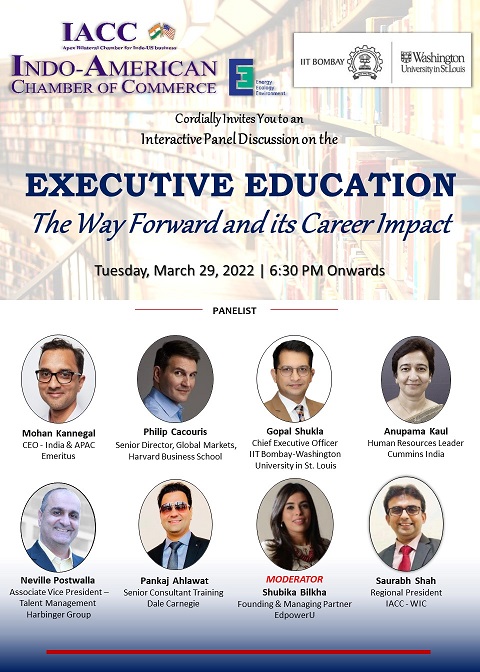 Event Partners

IIT Bombay | Washington University

Who Should Attend?

All level of management from Indian and US Companies, Business Houses and Chambers, Women Entrepreneurs and leaders, and other Influencers.