Paid
Event Date: 6th September 2019
Applications have closed
September 13th, 2020
IACC EIC is pleased to have a discourse on Spirituality & Corporate Leadership from a world renowned Speaker and an authority Respected Swami Sri Atmapriyananda Vice Chancellor of Ramakrishna Mission Vivekananda Educational and Research Institute, Belur.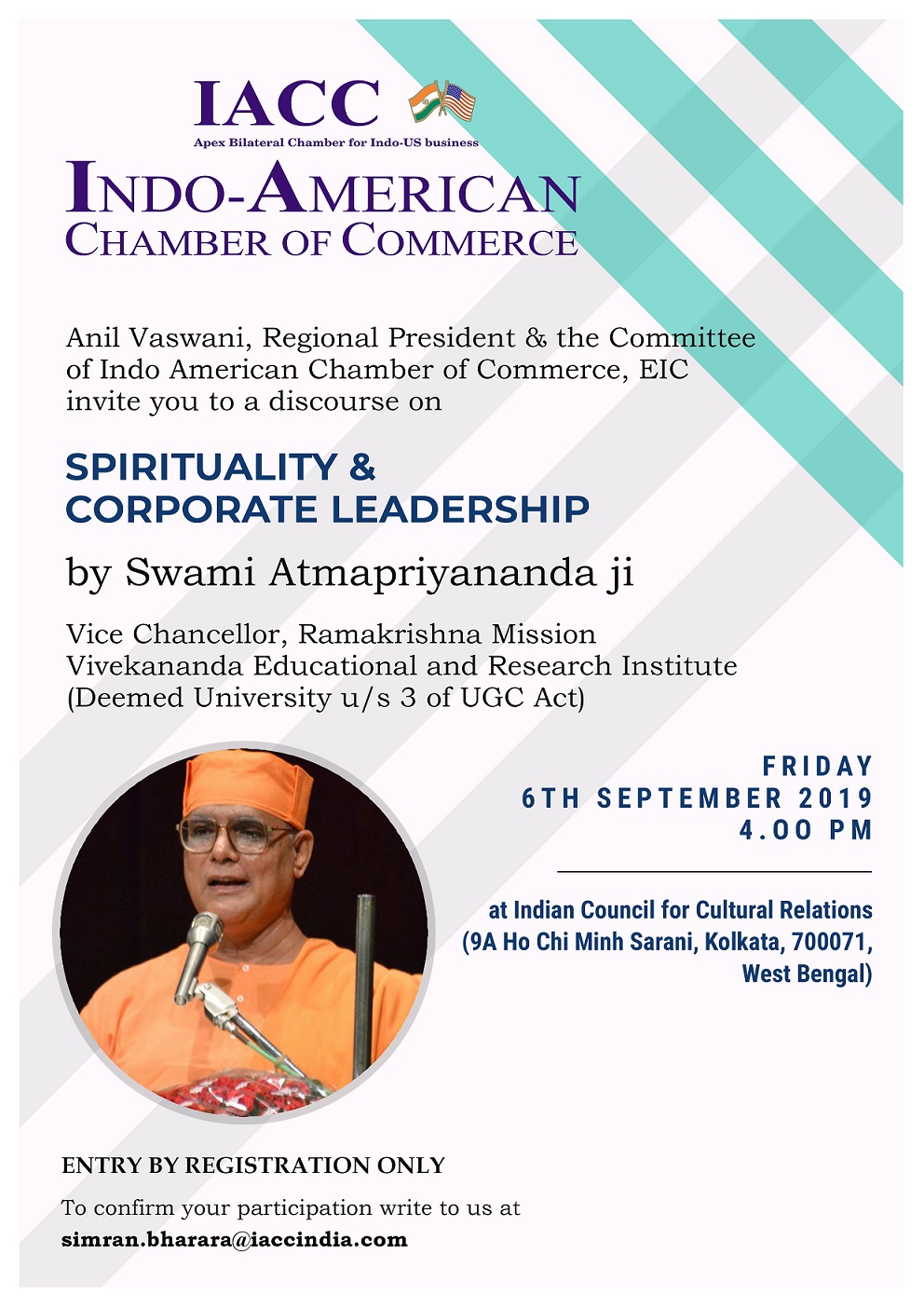 In a fiercely competitive world of business, continuous pressure at work emanates negativity for many; that slowly burns out the workforce resulting into huge monetary loss through poor performance and deteriorating quality of life. This in turn affects the Gross domestic product of an economy. The problem culminates is a crisis when otherwise successful business individuals are often pushed to take extreme steps to escape mental agony and anxiety. That is when you are made to think of nurturing a work force with happy faces around.
What better way to do it than introducing Spirituality at the helm and making amends in the leadership style?
| | |
| --- | --- |
| Entry INR Price (Members) | Rs.500 inclusive of taxes |
| Entry INR Price (Non Members) | Rs.650 inclusive of taxes |