Free
Event Date: 17th February 2019
Applications have closed
August 8th, 2020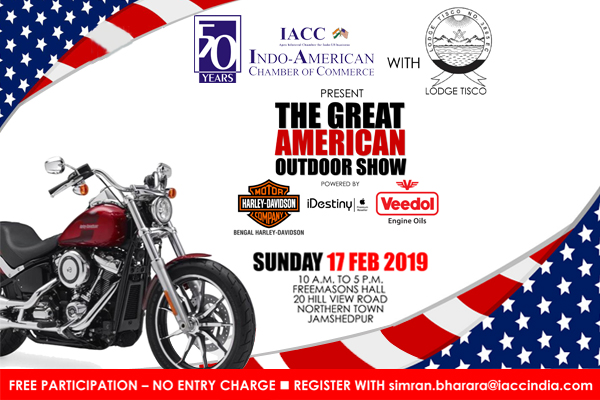 To increase the economic engagement between India and USA, IACC takes specific initiatives across sectors, lifestyle being one, to synergize the effort of Public-Private role in increasing trade and commerce. The East India Council of IACC feels the necessity to promote Jamshedpur, 3rd largest city in Eastern India as a happening destination for promoting American food, biking, merchandise, and major US brands.



Event Partners

Lodge TISCO No. 3865EC

Who Should Attend?

Heads of business houses in the Franchise/Lifestyle sector, Member organizations of the Chamber across all regions, Franchise Associations & consortiums, Riders Group (Harley-Davidson), entrepreneurs, educationists, members of US Consulates, an elite cross-section from Jamshedpur.