By Registration Only
Event Date: 9th to 11th December 2021
Applications have closed
January 8th, 2023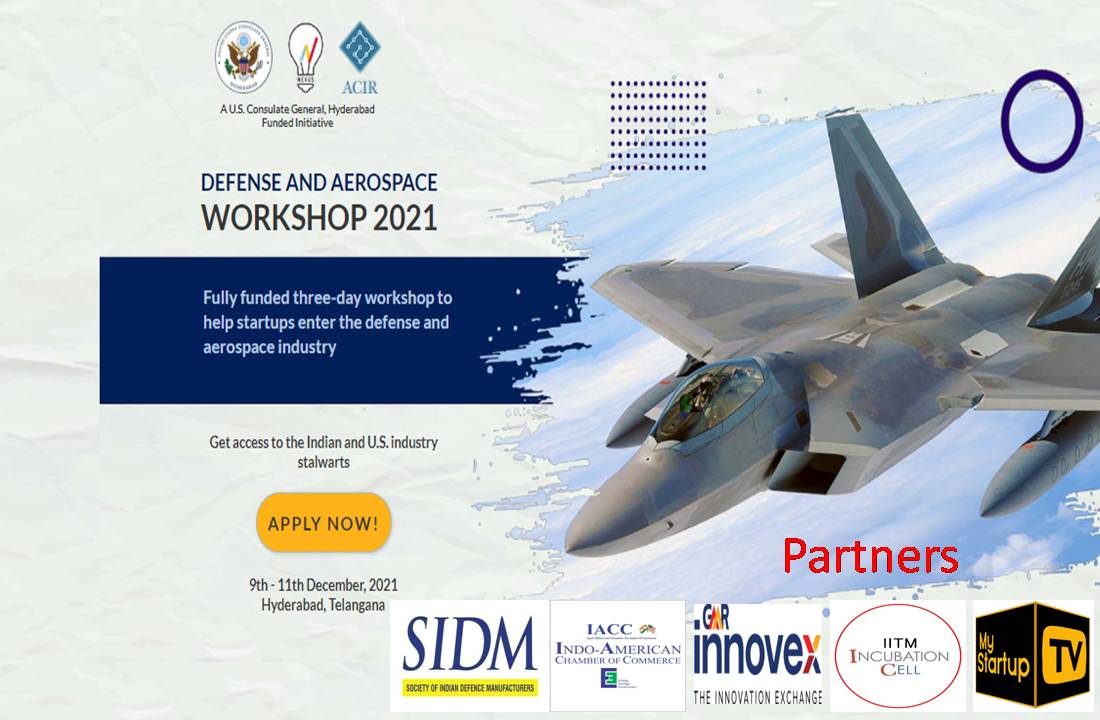 We are pleased to share that IACC AP & TS is supporting a 3-Day Defense and Aerospace Workshop (DAW 2021) happening from December 9th to 11th, organized by ACIR  in collaboration with US Consulate Hyderabad, GMR and Nexus, to support start-ups in Defence & Aerospace Sector.
ACIR, a U.S. based non-profit which works with the governments across the world to support their innovation programs. In India, it work with the U.S. Embassy in Delhi and run the Nexus Incubator. It is running Nexus since 2017 and have supported 167 startups across 14 cohorts who have managed to raise more than $20 million in equity and grant funding.
The Defense and Aerospace Workshop (DAW 2021) is designed to support ambitious and innovative young entrepreneurs hailing from Telangana, Andhra Pradesh and Odisha by enabling them to transform their business venture into a sustainable enterprise and connect with the leading American and Indian corporates operating in the Defense and Aerospace Industry. The program will enhance the entrepreneurial and managerial skills of these entrepreneurs leading early stage ventures.
The program consists of a three-day workshop organized in Hyderabad for 25 entrepreneurs, with a focus on start-ups led by women and youth (under 35).