Free for Members
Paid
Event Date: 23rd June 2021
Applications have closed
July 22nd, 2022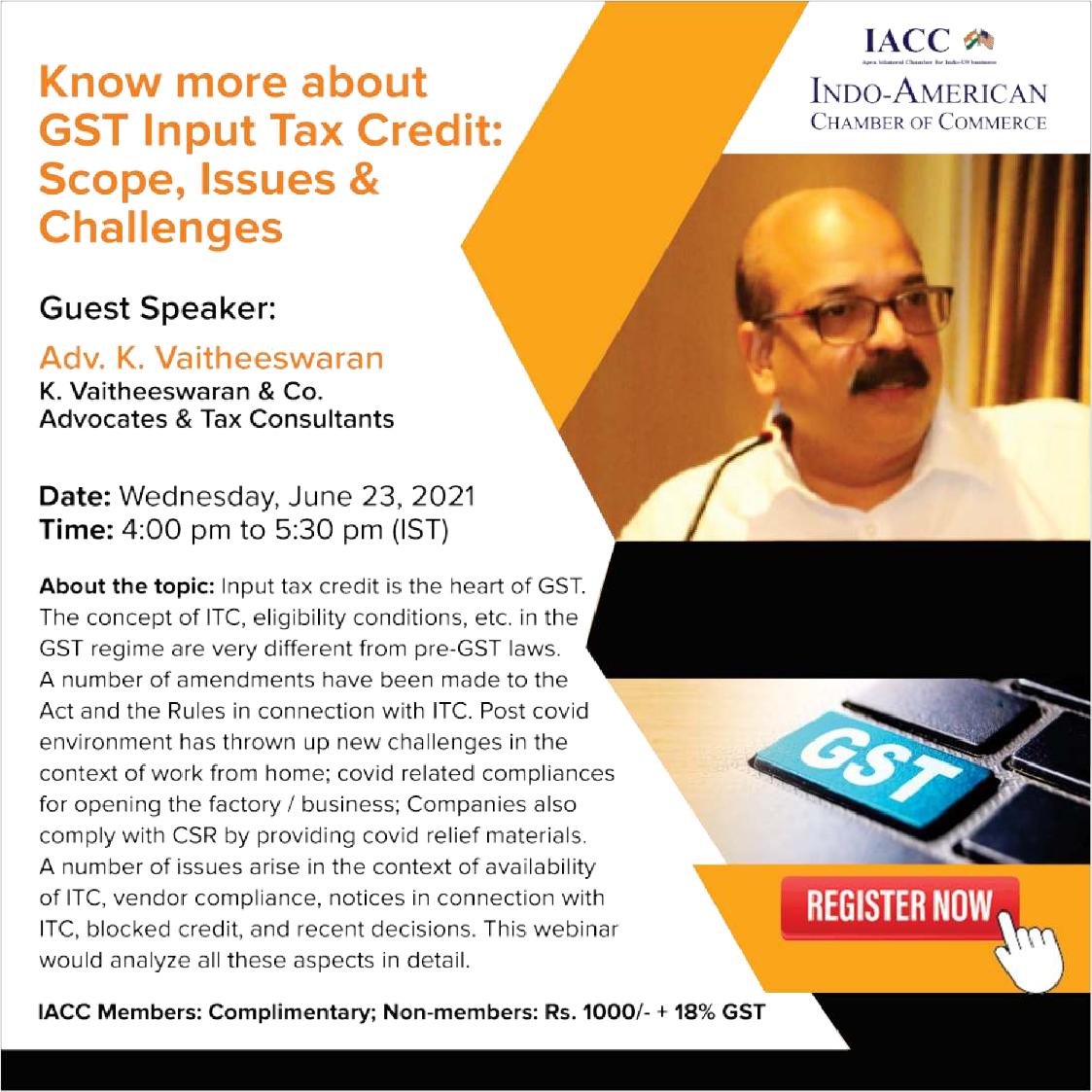 We invite nominations to our virtual session on "GST Input Tax Credit: Scope-Issues- Challenges" on June 23, 2021 (Wednesday) at 04:00 p.m. (IST). Please refer to the attached event flyer for more details.
Input tax credit is the heart of GST.  The concept of ITC, eligibility conditions, etc. in the GST regime are very different from pre-GST laws.  A number of amendments have been made to the Act and the Rules in connection with ITC.  Post covid environment has thrown up new challenges in the context of work from home; covid related compliances for opening the factory / business; Companies also comply with CSR by providing covid relief materials.  A number of issues arise in the context of availability of ITC, vendor compliance, notices in connection with ITC, blocked credit, recent decisions.  This webinar would analyze all these aspects in detail.
Registration:
There is no participation fee for IACC members, however prior registration is required. To register online, please click the following link: http://bit.ly/Know-More-GST_ITC.
Free for members / INR 1000 + GST for non member
We look forward to your active participation,