By Registration Only
Event Date: 16th April 2021
Applications have closed
May 13th, 2022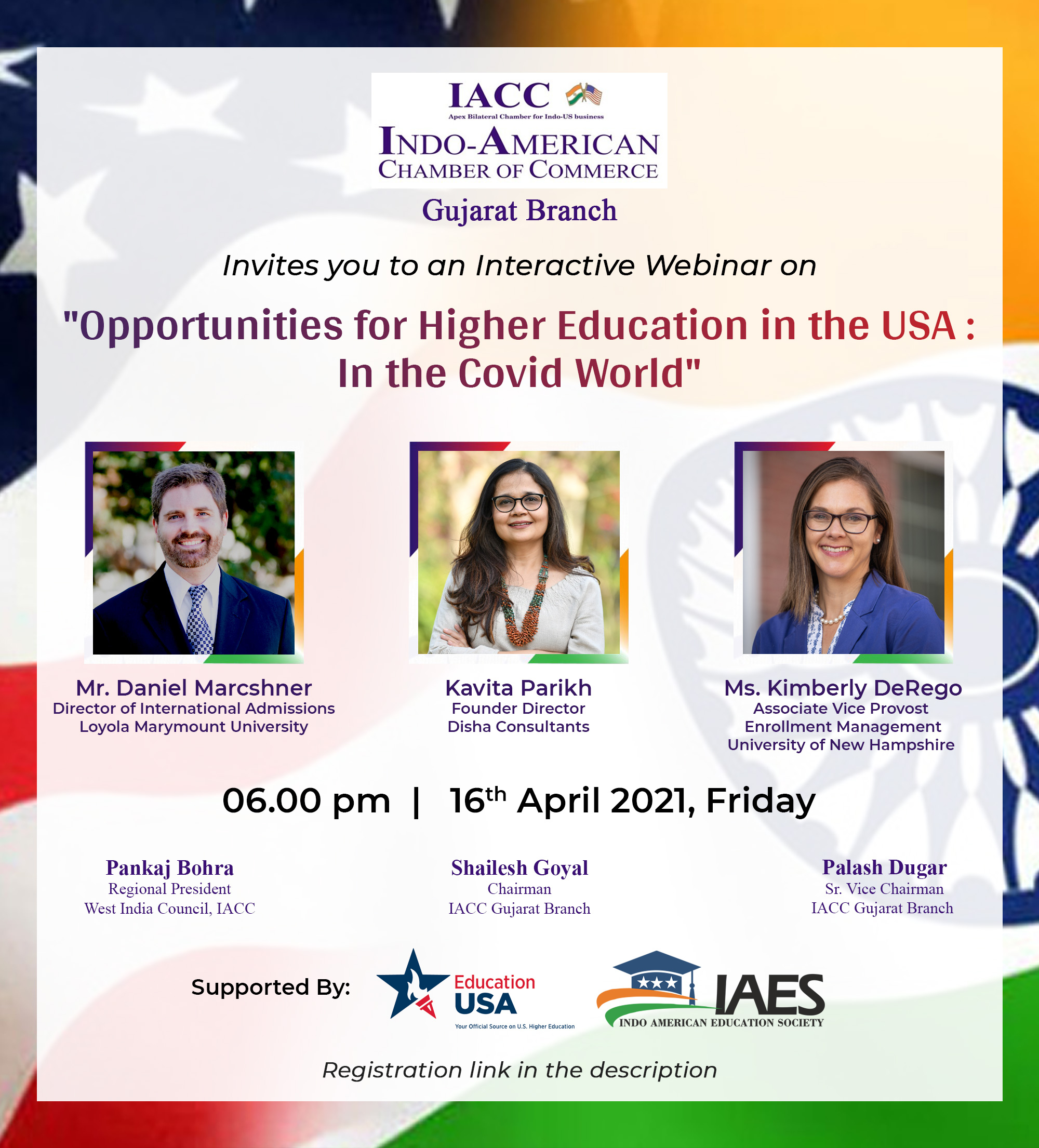 An interactive Webinar covering:
Higher Education scenario in Covid19 times
Policy changes regarding invitation to students for studies in USA
How are Covid concerns being addressed by Universities and on ground concerns
Future outlook.
Various opportunities available for students seeking under graduate, post graduate, research based education, Visa formalities and Scholarships.
Event Programme / Agenda
Welcome Speech by Regional President, IACC-West India Council.
About IACC Gujarat Branch and Introduction of Speakers by IACC Gujarat Branch Chairman
About Indo-American Education Society by Centre Head & Sr. Adviser, Education USA Ahmedabad.
Presentations by:
Daniel Marcshner, Director of International Admissions, Loyola Marymount University
Kimberley DeRego, Associate Vice Provost Enrollment Management, University of New Hampshire
Kavita Parikh, Founder Director, Disha Consultants
Q&A
Vote of Thanks by IACC Gujarat Branch Chairman



Who Should Attend?

Students seeking education in USA, Parents seeking information for their wards for higher education in USA, Deans, Provost, Professors and Teachers of Educational Institutions and Universities.