By Registration Only
Event Date: 12th December 2017
Applications have closed
December 25th, 2017
The first session is a general presentation about opportunities to do business in Michigan. This will be open to all invitees.
The second session will enable one-on-one discussion between interested participants and MEDC  representatives. Participants could use this opportunity to get information of specific interest to them to explore Michigan as the preferred location for their North America presence or expansion.
Please fill up the attached form to schedule your one-on-one meeting with MEDC representatives.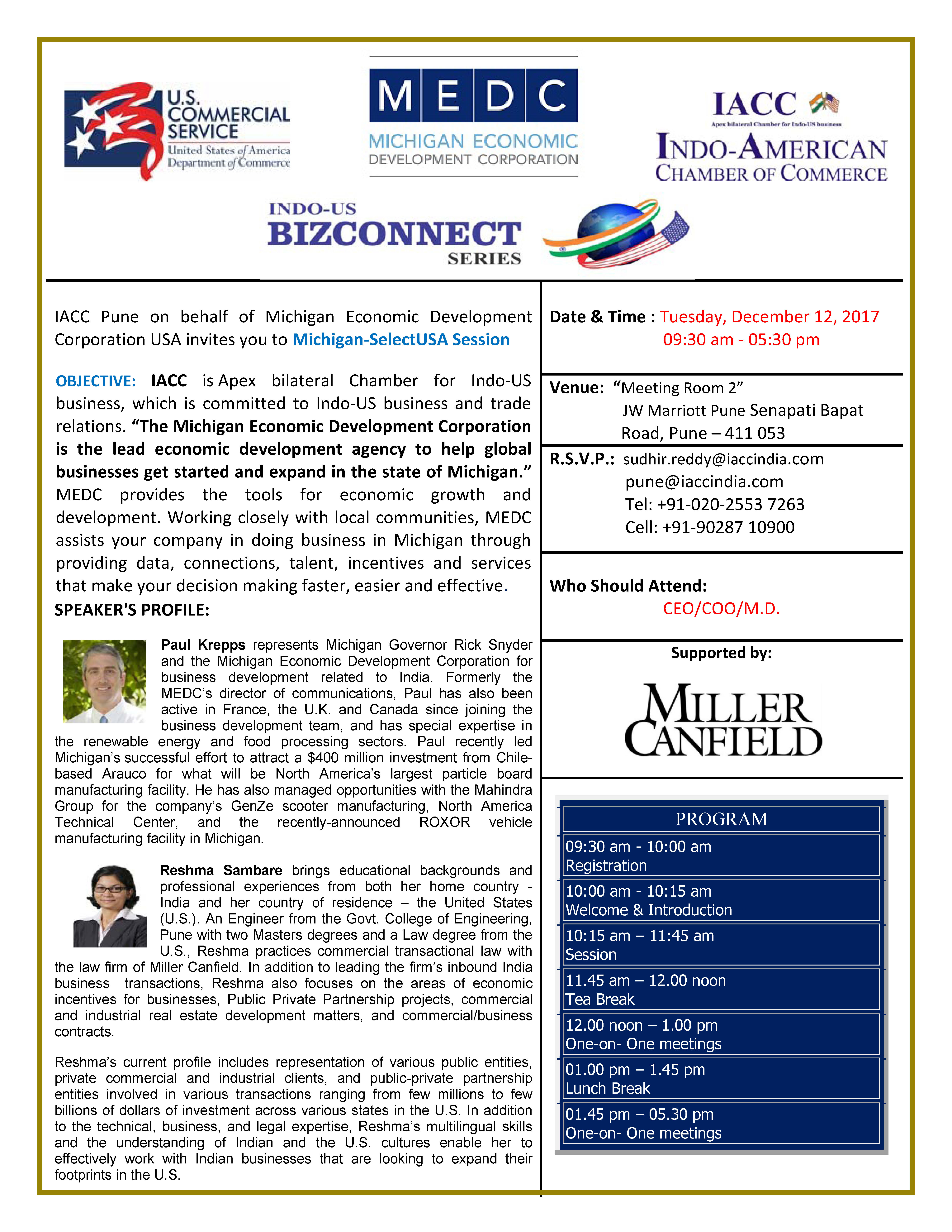 Who Should Attend?

CEO, COO, MD

Program / Agenda

Event Partners