By Registration Only
Paid
Event Date: 16th to 18th November 2017
Applications have closed
December 15th, 2017
IACC is happy to partner The Department of IT, BT and S&T, Government of Karnataka, for the 20th edition of India's premier IT event, Bengaluru ITE.biz, scheduled from 16th to 18th November, 2017 at Bengaluru Palace.
The Department also organizes India's premier Biotech event, Bengaluru India Bio every year. The Government has decided to organize the 17th edition of Biotech event along with BengaluruITE.biz. Hence, the Department is co-locating the two flagship events under the umbrella of 'Bengaluru Tech Summit' with the theme 'Ideate, Innovate, Invent', from 16th to 18th November, 2017 at Bengaluru Palace.
Bengaluru has emerged as the innovation and technology hub of the world where different streams of science are seamlessly converging and leading to emergence of disruptive technologies. The 'Bengaluru Tech Summit' will bring together Thought Leaders, Researchers, Innovators, Investors and Policy Makers and facilitate interdisciplinary dialogue, exchange of ideas and collaborations. The conference will focus on Artificial Intelligence, IoT, Robotics, Analytics, Block chain, Bio-Therapeutics, CRISPR, Infectious Diseases and Vaccines, Bio-Medical Devices, Diagnostics, Personalized – Predictive Medicines, Rare Diseases, Orphan Drugs, etc.
'Bengaluru Tech Summit' will have Multi-Track Conference, B2B Tradeshow, Thought Leaders Conclave, STPI IT Export Awards, Bengaluru Tech Exchange, YESSS for Start-ups, Rural IT Quiz, Bio Quiz and Maker Faire. The Summit will witness over 240 subject experts addressing over 3000 delegates and about 250 exhibitors showcasing their IT/BT services, products.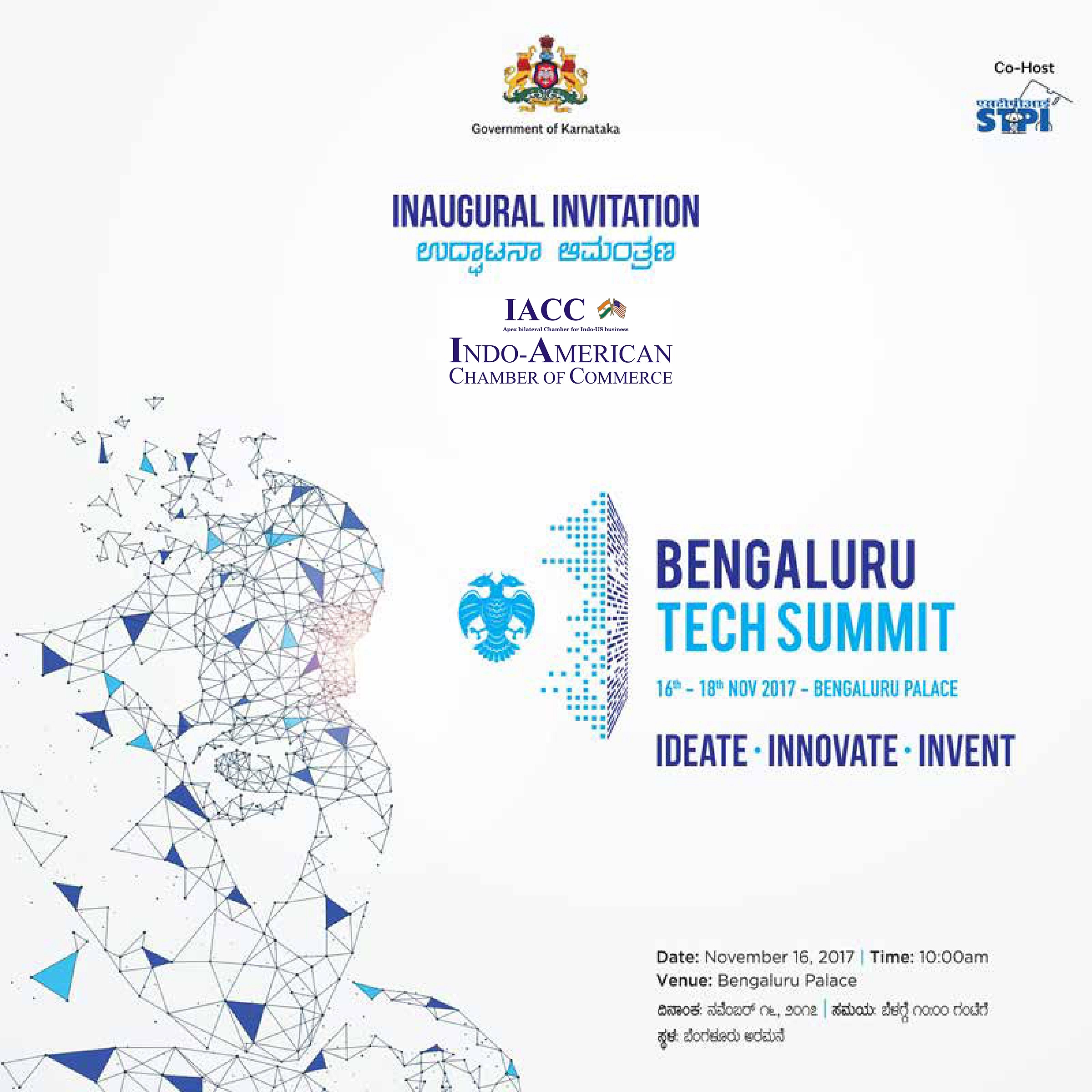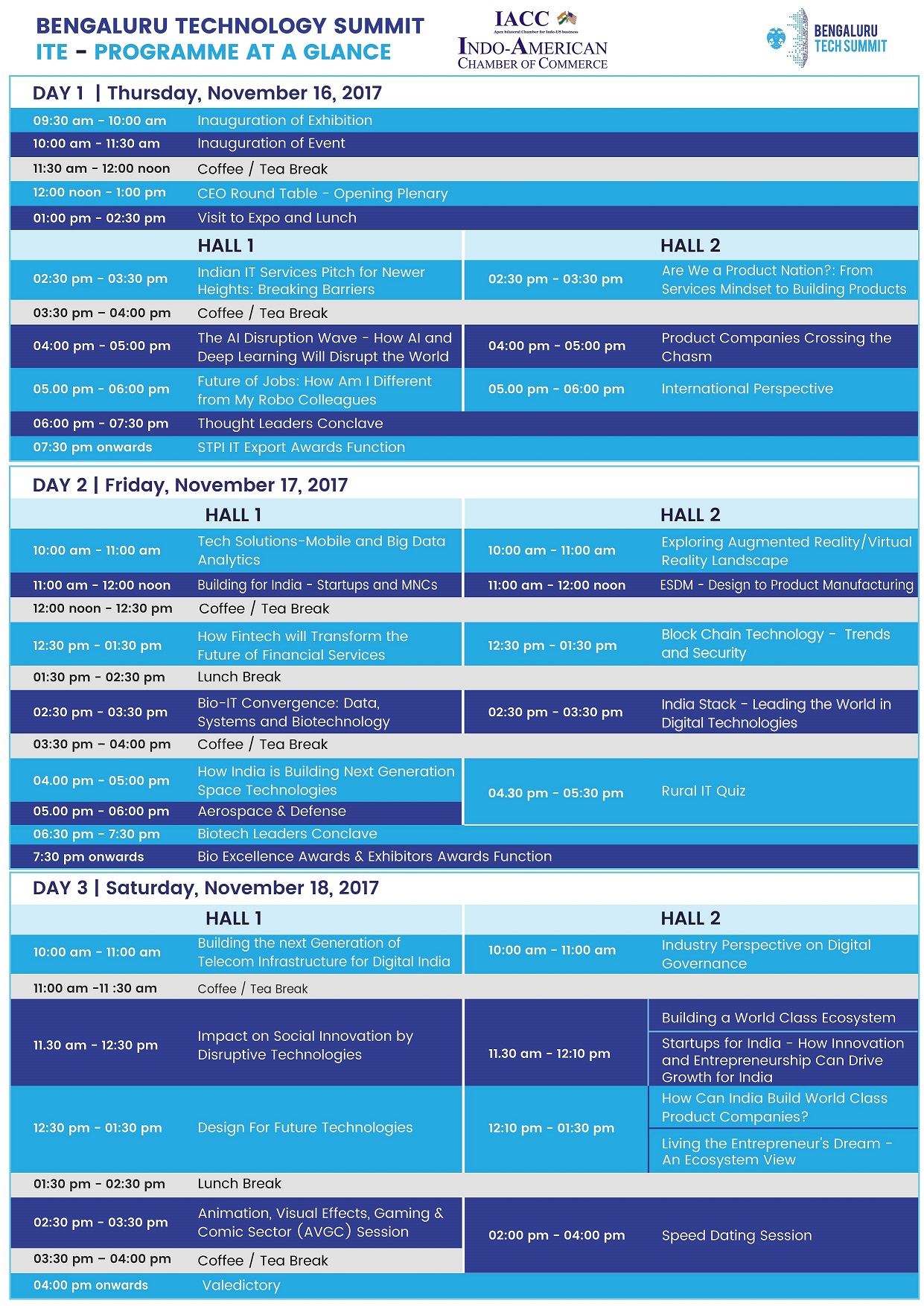 Entry Fees: INR 1,000



Who Should Attend?

Members and Non Members

Event Partners

Government of Karnataka