By Registration Only
Event Date: 2nd February 2023
April 6th, 2023
India's Union Budget 2023-24 is expected to provide a roadmap for stability, growth, and development. The government's strong commitment to its schemes and incentives underlines its intention to propel India further toward progress. With tax proposals that further government's agenda, keeping in line with the benefits of the people and the fiscal deficit, India is at an interesting juncture.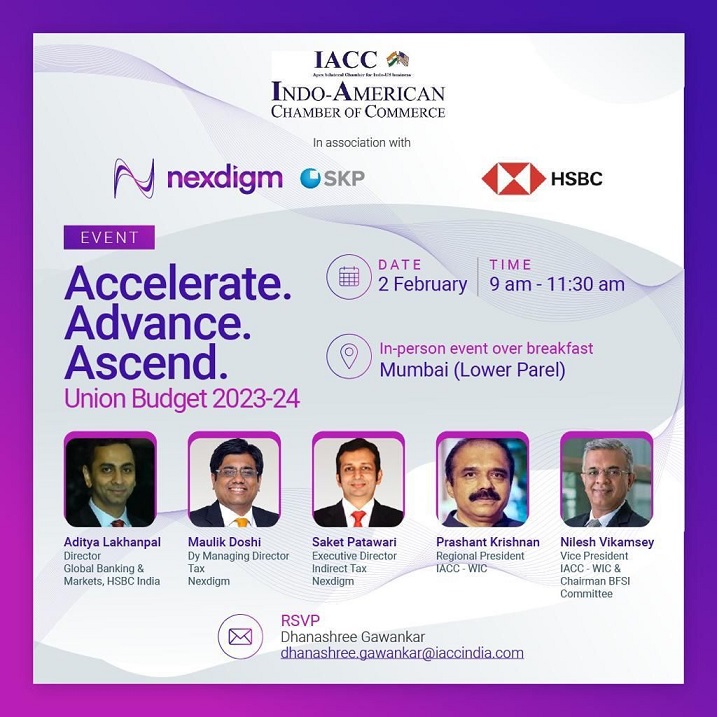 Event Partners

Nexdigm (SKP) and HSBC Bank

Who Should Attend?

Policy Makers, Chairman, Managing Directors, Business Head and Senior Manager.