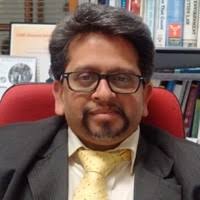 Mr. Sushant Naik
Chairman, IACC Automotive and Auto Ancillaries Forum
Background Note:
The Indian auto industry became the 4th largest in the world with sales increasing 9.5 per cent year-on-year to 4.02 million units (excluding two wheelers) in 2017. It was the 7th largest manufacturer of commercial vehicles in 2017.
The automobile sector, globally, is one of the most technically regulated industries. Presently, India is producing several types of vehicles needed for personal, commercial, defence, sports, and recreation purposes. The Government is committed for taking all possible measures, strategies and initiatives to make India a top automobiles manufacturing nation as a part of 'Make in India' programme with minimum Government and maximum Governance for providing conducive business environment and ease of doing business. India has already achieved the distinction of being world's top ranking in manufacturing of Two Wheelers (2Ws), Three Wheelers (3Ws) and Tractor whereas it has fourth position in Light Commercial Vehicles (LCVs) and fifth in Heavy Commercial Vehicles (HCVs). At present, the automobile industry of India is the fifth largest in the World and third in Asia in terms of exporting Passenger Cars.
As per the Automotive Mission Plan (AMP) 2016-26, the growth of vehicles particularly the passenger vehicles is expected to triple to 9.4 million units per annum by 2026. This sector contributes 7.1 % of total GDP, 26% of Industrial GDP and about 49% of the country's Manufacturing Gross Domestic Product (MGDP). The automotive sector provided direct and indirect employment to 32 million (approximately) by 2016. As per the decadal AMP 2016-26, the automobile sector has the potential to generate USD 300 billion revenue, contribution of 12% of total GDP and creation of 65 million jobs by 2026.
Objectives of IACC Automotive forum:
IACC Automotive forum has been formed to explore Indo – US joint collaboration in promotion of bilateral trade, seek for investment & technology transfer, scope for mergers & acquisitions, research & development.
To promote long-term scientific collaborations between India and the U.S in the field of Automotive sector
To look for strategic partnerships in the emerging areas of automotive sector
Create awareness through exchange and dissemination of Information and Opportunities in automotive sector.
Capitalize and build on the scientific and technological synergy leading to long term partnerships on shared values.
Support an exciting program portfolio that leads to sustainable interactions and strengthens strategic partnerships.